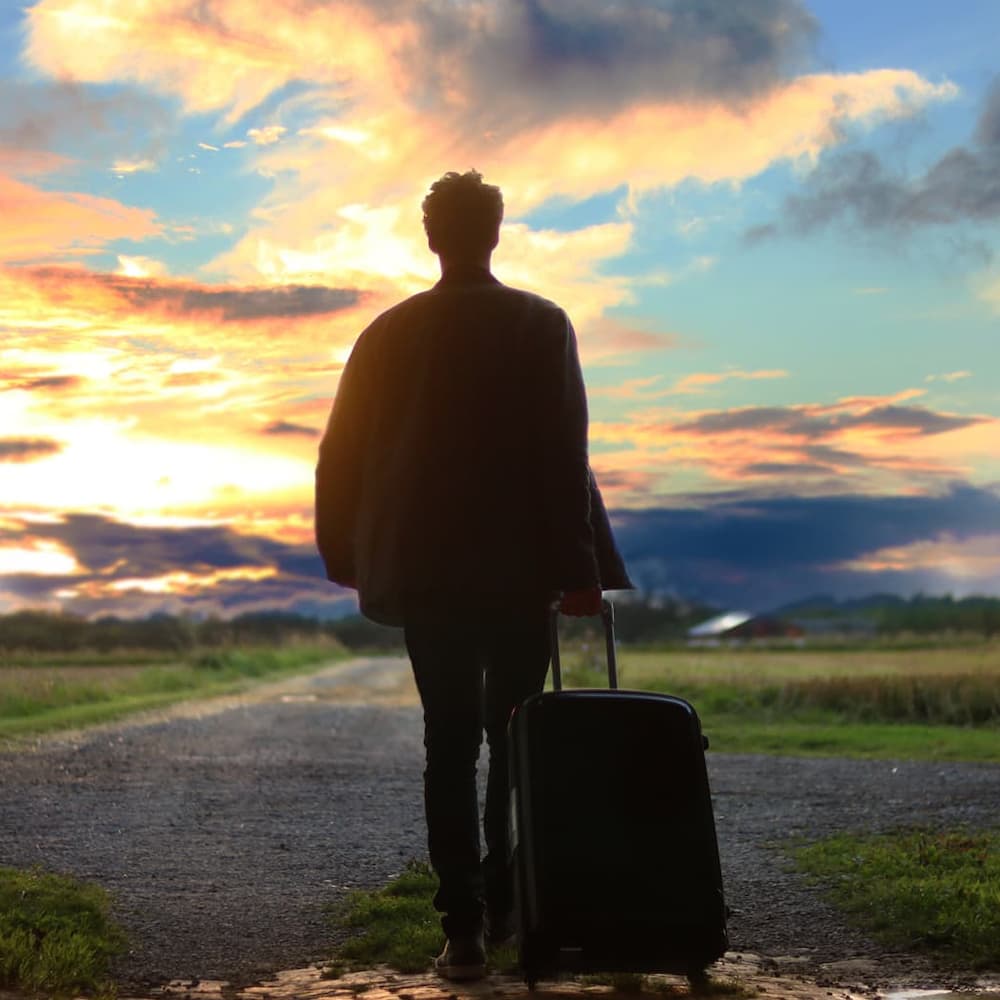 Kira Csakany
Born in Germany, Kira spent her early family vacations traveling around Europe. As she grew up, she spent more of her time traveling to different European countries on her own. The more trips she took, the more she realized the importance of not over-planning a trip. Picking 2 or 3 must-see or must-do items and leaving the rest of the itinerary open for spontaneity makes Kira's trips much more enjoyable and full of memories.
❝

The mix of completely different cultures in such close proximity is fascinating and a one-of-a-kind experience.

❞
Hello! What's your name, where are you from, and where have you travelled to in Europe?

My name is Kira, I'm from Heidelberg, Germany and have travelled in the following countries: Germany, Spain, France, Italy, England, Ireland, Switzerland, Austria, Hungary, Poland, and Sweden.

In one sentence, why should someone travel to/through Europe?

The mix of completely different cultures in such close proximity is facinating and a one-of-a-kind experience.

What motivated you to take your first trip to Europe?

Being from Europe, my first memories of vacations are of places IN Europe. Travelling abroad is commonplace in Europe. One of the first trips I took without my family was to Lido di Jesolo, Italy, in 1998.

What went into planning your first trip to Europe?

There weren't any websites in the mid-90s where you could research or book your trips, so travel agencies and hotel catalogues were your go-to's to pick vacation spots. There were a lot of word to mouth recommendations as well.

If you had to plan one final, perfect Eurotrip, what would the itinerary look like?

I would fly into Frankfurt, rent a car and drive South to Switzerland. I would stay one overnight in Como on Lake Como. Possibly take a little detour through Bellagio on the way to Italy. The next stop would be Cinque Terre, in particular Monterosso al Mare. From there I would explore the neighboring cliffside towns with the train: Vernazza, Manarola and Riomaggiore. After leaving Cinque Terre I would stop in Verona on my way to Venice. After a few days in Venice, I would drive to Vienna and after another few days of exploring the city, I would drive back to Frankfurt to fly back. A triangle trip with doable driving distances.

What's your advice for first-time Eurotriprs who are just starting to plan a trip?

Research and plan the main pillars of your trip, like transportation and lodging. Other than the 2-3 main attractions you don't want to miss, stay flexible with the details.

What have been some of the biggest challenges you've faced when planning your Eurotrip?

Too much information. On the one hand it's great to have the whole Internet at your disposal to research and plan a trip. On the other hand, there are so many sites and blogs, that's it's hard to feel confident in your choices. It feels like you've never prepared enough or read enough. My go-to-site for trip planning is Trip Advisor and Lonely Planet. In terms of blogs, I search more generally for the trip I'm trying to take and see what sites pop up in the search that promise good insights (blogs or editorial pieces). If I go with children, it's worth reading another family's experiences on a similar trip.

In your opinion, is Europe an expensive place to travel? Why / why not?

Yes, it is. The Euro is usually stronger than the US dollar so that can make a big difference depending on where the currency stands when you go. Some things are cheaper, like buying food in the supermarket, while other things like eating out and gas are more expensive. Visiting big cities like London, Paris, Rome is definitely pricey.

What are the 3 most important things to consider when packing for a trip to Europe?

Make sure you have an outlet adapter/converter.
Pack enough clothes if you can, public laundromats aren't as common.
And leave some room in your luggage for souvernirs.

Also, depending on where you go, there are cobble stones and stairs. Make sure you bring comfortable shoes and can lift your bags without too much hassle.

How would you pack differently for a 1-week trip to Europe versus a 1-month trip?

I would pack exactly the same. Anything you'll need for a month, you'll need for a week in Europe. If anything, more clothes so you have to do laundry less.

How do you primarily get around a typical city/town in Europe? Walk / Bus / Cab/ Uber / Metro?

What is your favorite destination in Europe? Why?

Italy. Because of the food, the history, the art, and the countryside.

I have only been to the North of Italy, to Carrara, Pisa, Florence, villages in Tuscany, and Venice. But I will try to make Rome another destination for a future trip.

Tuscany offers a beautiful countryside, lots of hills and cypresses. All the food always seemed fresh and local: tomatoes, olives, pizza, hand-made pasta, fish, the cuisine has a lot to offer. Florence is a great destination for any art lover. Amongst just walking the city and visiting places like the Neptune Fountain, it's always worth lining up for the Uffizi Gallery to see Botticelli's Birth of Venus, or the Accademia Gallery to see Michelangelo's famous David statue.

What is your least favorite European country? Why?

They all have their pros and cons. If I had to call out a couple places I wouldn't necessarily want to visit, it would be the Spanish coastal area around Benidorm, mostly because it is so overbuilt, and Mallorca's capital Palma which, while beautiful, also hosts too many party goers for my personal taste.

What was your first trip to Europe like?

As mentioned above, my first trip without my parents was with friends to Lido de Jesolo and Venice. We took the train from Mannheim, Germany, and mostly got around by cab and ferry once down there. Lido de Jesolo has a lot of restaurants and bars and was the perfect place for a group of friends in their late teens.

Can you tell us about a funny story/situation you've been in when traveling in Europe?

Friends and I once took a train from Montpellier, France, home to Germany. But because we ended up in the wrong part of the train, and train cars are often reassembled at big train stations and put on different tracks to different destinations, we ended up in Strasbourg instead of home. We had to call my dad who was kind enough to drive the hour and a half and pick us up. I guess it could have been worse.

How do you find social connections while traveling around Europe?

You often meet people when staying in hotels or hostels. Tourists also bond over being tourists. If you speak the same foreign language as other travelers you meet, you exchange tips more readily.

If you've travelled through Europe more than once, what has changed in how you plan your trip now from your earlier trips?

My early trips were planned with the help of travel agencies and through travel catalogues. Nowadays, everything happens online: the research, the planning, the booking. Having this access is of course very convenient. In the end it does save time and money and you're much more capable of creating a custom trip.

What does travel give you that everyday life doesn't?

A different view of the world. It's easy to get caught up in your daily routine and lose sight of the bigger picture. Travelling forces you to step out of your comfort zone, or better helps you extend your comfort zone. I always enjoyed that.

When you come home from a trip to Europe, has it changed you? How?

You understand that there is not just one way of doing things or one way of looking at things. It helps me to be more open and understanding of differences, even at home.

What do you wish you knew before your first trip, that you know now?

Don't over-plan! Pick a couple things for the must-see-and-do list. Otherwise try to experience the foreign country(-ies) with an open mind and with a flexible itinerary.
---