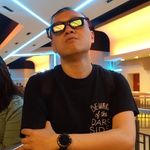 Vince Poon
The Mediterranean has always been Vince Poon's favourite region in Europe. Over the last 15 years Vice has made a Grand Tour of the countries surrounding the Mediterranean Sea and these include Portugal from the west to the Balkans, Greece and Turkey in the south and as far as Israel. In Africa he's touched on Egypt, Tunisia and Morocco. Vince does not considered himself a veteran traveller but over the years he's adapted to different travelling styles - from backpacking with no prior planning to trips with rigid plans to cruise excursions that every trip is like a time bomb where you must return to the ship before the time runs out. Whichever style you choose, I hope some of Vince's tips help you plan for your next journey.
❝

It is better to travel 10 thousand miles than to read 10 thousand books

❞
Hello! What's your name, where are you from, and where have you travelled to in Europe?

My name is Vince Poon and I am from Hong Kong.

During my early days I focused on Western Europe as most first-timers would do. I then started doing in-depth travelling like spending 2 weeks in one country each time to try to understand the country (and not just the capital cities). Lately I started doing cruises in the Mediterranean and the Baltic Sea.

My footprints span from UK, Portugal, Spain, France, Italy, Switzerland, etc all the way to Balkans, Greece and Turkey down south to the Scandinavia and Baltic States and Russia up north.

In one sentence, why should someone travel to/through Europe?

There is not another region in the world where you would get such a variety of different architecture, culture, history and landscape.

What motivated you to take your first trip to Europe?

My first trip was a graduation trip from my university like 30 years ago. I was studying in London so why not just do some backpacking to the countries next door?

What went into planning your first trip to Europe?

As my first trip was backpacking and that was in the 90s, Internet, GPS were non-existent, so we just went with a guidebook, tourist information centres and paper maps. There was no such thing as advance hotel bookings so basically you would need to try your luck on the list of hotels recommended by the tourist centre.

During the summer, the popular places filled-up fast and I recall we just managed to get a place to put down our sleeping bag in the Interlaken (Switzerland) hostel as there were not many affordable lodging options there then.

Similar to today's backpacking, we also had the railpass but there was not much planning in advance as you would only find the train timetables once you arrived at the station.

If you had to plan one final, perfect Eurotrip, what would the itinerary look like?

It all depends. There is no such thing as "perfect" and it also depends on the travel style and what you are interested in seeing. Personally I would like the trip to have a mix of different things. I would like to include captial cities to look at the museums and architecture but also set aside some time to marvel at the natural landscapes of the countryside.

For a 2-week trip, I would usually start off and finish at the captial cities (because that's where most international flights will land, and open-jaw tickets are usually more expensive than return flights from the same airport) and do a circuit of the country. Usually, in the middle of the trip I would plan myself a location near the Mediterranean sea to enjoy the sun and the beaches for a couple of days before resuming the intensive 2nd leg of the journey.

What's your advice for first-time Eurotriprs who are just starting to plan a trip?

You are bound by your time and your budget. Bear this in mind.

Don't be too over ambitious to cover as many places as possible, unless Instagram photos are what you are after. I noticed a lot of people would like to do a checklist exercise to tick off the famous/must-see places. Don't. Because in Europe there are just so many of these must-see places. At the end you will get burnt-out without even understanding anything about them.

Start with what inspires you: your bucket list. Then prioritize the places you want to see. Once you've worked out the where, then the rest is just to connect the dots.

What have been some of the biggest challenges you've faced when planning your Eurotrip?

I guess it is when things happened and I've needed to cancel or move my trip. Sometimes a hotel/airbnb would bump my booking, at other times I have found out my airline has gone on strike on the day of flying. Finding alternate flights have been the biggest challenge especially in peak seasons and in the last minutes. If I couldn't find the exact same flight, like I need to land in a different city or on a day later, then my whole itinerary would need to move.

When planning, always secure your flights first, then the hotels, transportation, entrances bookings can come later.

In your opinion, is Europe an expensive place to travel? Why / why not?

In general Europe is relatively more expensive than other places in the world. The UK used to have the most expensive railway in the world. However, it also depends from region to region. Scandinavia and Western Europe are the most expensive areas whereas places like Turkey or the Balkans are relatively cheaper (especially those not using Euros). But don't be put off by this. There are always cheaper ways to travel.

Having said that, Portugal is in Western Europe and uses the Euro, but I found it relatively affordable, more so than France or the UK.

Museum entrance fees are one of the few things you cannot avoid (unless you are a student/elderly), transportation is the next big thing but you could do with railpasses if you plan your trip carefully. There are always hostels for cheaper accomodation and what you eat and drink is entirely up to you - find cheap alternatives if budget is a concern for you.

What kind of 'luggage' do you use when you travel to Europe? What is the benefit of using this type of 'luggage'?

Again it depends on your mode of travel. If you are young and energetic, then a large rucksack/backpack (65L-75L) is the best way to get around Europe because of the mobility. There are lots of cobble stone streets that your suitcases would suffer. Most of the smaller train stations do not have lifts/elevators or escalators so good luck in trying to weight-lift your heavy suitcases from/to train platforms. Not all trains have a luggage compartment so you can just shove your rucksack on the rack above you, etc.

Of course, a rucksack may not pack as many things as you would like, all the clothes would be creased and you would need to do laundry more often. When walking around, you may need to wear your daypack in front while you carry your large pack at the back.

Lastly, there is not much room to store all the "trophies" from your shoppings (ie souvenirs).

If on the other hand, you don't have the energy or the ability to carry a large rucksack, then a wheeled trolley/suitcase would be the next best bet. The modern ones all come with 4 wheels and a handle that you can pull along nicely, but remember those cobblestones will make it hard to wheel around. A hard case, although slightly heavier is easier to move around than a soft case (which the stability of the luggage depends on how well you pack your stuff).

I would always bring a small padlock to lock my daypack when i travel around. I know the lock could be easily picked but its main purpose is more a deterrent so the pick-pockets could find an easier target somewhere.

What are the 3 most important things to consider when packing for a trip to Europe?

Pickpockets in Europe are no joke. No matter how vigilant you think you are, there is always a chance you will be caught off guard. So -

Do not store all your cash and credit cards in one place, whether they are wallets, purses, fanny packs or handbags. I would buy one of those moneybelts or neck wallets where you could wear them under your shirt, concealed. Yes they are very uncomfortable to wear but DO NOT underestimate the skills of the pickpockets in Europe, especially in the capital cities.
Backup all your travel documents somewhere: digitally on the cloud/hotmail/gmail. As nowadays all the tickets, accodomation bookings, reservations are digital, even if you have lost your phone you can still access them from another device or from an internet cafe (if such thing still exists). As you probably won't have two passports, I would suggest to have a photocopy of your passport in case your original is lost or stolen.
Travel insurance - don't always think "I am lucky" and no need to buy insurance. Even if you don't drive or you don't care about your stolen belongings, travel insurance would always save your day if you have an accident or if you are seriously ill. This is a no brainer and applies for all overseas trips.

How would you pack differently for a 1-week trip to Europe versus a 1-month trip?

I have never been fortunate enough to be away for a month trip (the longest was my graduation trip that was 3 weeks). However, I don't think there is much difference except on the amount of clothing you bring.

For a week-long trip you might get away of not doing any washing, for a month trip you would need to do laundry but then I would usually bring enough clothes for one week and do laundry in between. The duration is not as important as to where you would be going and what you would be doing.

In a month-long trip would you be hiking in the Alps and at the same time want to relax in the Mediterranean Sea? Besides the clothing, all the other stuff could be easily bought in Europe (unless you need prescribed medicine). I would personally bring a 2nd pair of glasses but I would bring them even if it is a week-long trip.

What is your favorite destination in Europe? Why?

Each country offers different things and it is not easy to pick one as the favourite. I guess being a favourite means not just about seeing and experiencing the most interesting stuff but would also want you to go back again and again.

I would pick Turkey as my favourite as I have been to this country a few times and still have not seen it all. In addition to the interesting culture of where East meets West, it also offers a lot of history (from biblical to Greco-Roman times to Crusades to modern day), religions (Christians/Orthodoxes/Muslims), nature (rock formations in Cappadocia to cotton castle in Pamukkale), beaches (the country is surrounded by 4 seas - Black Sea, Marmaris, Aegean & Mediterranean) or if you want adventure you can do hot air balloon in Cappadoccia, or paragliding in Oludeniz.

When it is safe to travel through Europe again, where is the first place you will travel to?

Czech Republic - it is the last location I was planning for my next trip before COVID hit.

What was your first trip to Europe like?

Amazing. In fact, I was young then and I had only heard of the places and had never been there before. It was also my first backpacking trip and I met a lot of other fellow students touring around Europe after their school final exams. Different people had different itineraries so we could join them for a few days and would part our ways and at one time we even bumped into each other again in another country a few days later. It was great.

Can you tell us about a funny story/situation you've been in when traveling in Europe?

Oh that must be the Sao Joao festival in Porto. Possibly the only festival in the world where people would greet each other with squeaky plastic hammers. So basically you would need to buy one of these colorful hammers (I still have mine at my house today) and you could hit people on the head as you meet and greet. Of course the festival was not just about hitting or being hit. There were city wide celebrations that went on all day, a wonderful firework displays at midnight and continuing the day after. I think it is a must for anyone visiting Portugal during summer.

Make sure you get your accomodation secured before as it can fill up early.

How do you find social connections while traveling around Europe?

You could find people using social medias like Reddit, but it would be easier to just say "Hi!" on the road, in a train, or at the restaurant if you really want to speak to someone. Most travellers are polite and you would know whether they are interested to talk to you after a while.

What is your preferred type of accommodations? Why?

When I was young, I prefered hostels as these were cheap and you could meet new people. I was not much of a party person but would be interested to hear their travel stories, or tag along if they are going to interesting places.

As I've gotten older, I prefer hotels for privacy and I don't need to sleep with strangers in the same room or worry about my belongings lying around in the room. There is always a 24-hour reception and I don't have to worry that there is no one there when I need someone.

Occasionally, I will use airBNB, especially when there are interesting places to stay in. For example in Dubrovinik (Croatia), I actually stayed in a house that was built next to the famous city wall of Dubrovnik. The house was three storey high and at the ground level there was the kitchen and bathroom and the middle tier was a living room and a study (where you could hang your laundry on a rope that spanned across the entire courtyard (so people could all admire the size of the underwear you wear while passing by). On the top floor was the bedroom where there was a window opening to the great wall of Dubrovnik. You could watch people pass by during the day when they were doing the wall walk (the city wall walk is one of the major attractions of the old city), and at night when the wall is closed you could theoretically sneak out and have the whole wall to yourself.

If you've travelled through Europe more than once, what has changed in how you plan your trip now from your earlier trips?

Today, there are more and more tools on the net that will help you to plan your trip. For example, for flights you have Skyscanner, for hotel prices you have Trivago, for places to see and things to do you have Tripadvisor. Even Tripsnek.com will help to suggest the routes for you.

Lastly Chat GPT can even plan the whole itinerary for you. However, as I always say to people, planning is half the fun of travelling. Don't always blindly copy what others have done or suggested. You should always invest your time in making your own trip.

What does travel give you that everyday life doesn't?

Travelling gives you a different way to experience, see and do new things. It offers you the opportunity to meet new people. You can do foolish/bold things abroad that you wouldn't do at home. There is a saying in Chinese that translates to: "It is better to travel 10 thousand miles than to read 10 thousand books"

When you come home from a trip to Europe, has it changed you? How?

Well, my Spain trip in 2006 was my first solo backpacking and everything was done by myself, from planning to execution. It was also the first trip where I spent the entire two weeks in just one country. As Spain had so much to see and do, (e.g. Barcelona was very different to the medieval towns of Toledo and Segovia. Andalusia was totally different) it gave me the inspiration to start my grand tour around the Mediterranean Sea.

For the next 15 years, I travelled from Portugal to Israel and from Egypt to Morocco and I still haven't visited all the countries around the Mediterranean yet.

What do you wish you knew before your first trip, that you know now?

I would definitely research more about the places, before I go. During my first trip everything was like a blank page to me and since we didn't have any guides, we couldn't understand the significance of those sights just by looking at them. I'd wish I would have known more about them while I was there.

Where can we stay up-to-date with and learn more about you and your travels? What can we expect from following you?

You can follow this Instagram account: @thetravelvince I have been running a picture-a-day event for the entire year in 2021 featuring one trip a month. Each day I would put up a photo and tell the more interesting themes relating to the country/trip. For example one day I would talk about the religion of that country and the other day I would talk about their famous food. There is no update at the moment but I plan to resume as soon as I have got another 12 interesting trips to talk about.
---