Slovenia is a small country known for its picturesque landscapes, rich cultural heritage, and charming capital city Ljubljana. Visitors can explore natural wonders like the Julian Alps and Triglav National Park, enjoy outdoor activities like hiking and skiing, and discover cultural landmarks such as the Bled Castle and Škocjan Caves. Additionally, Slovenia's traditional cuisine offers a diverse blend of Slavic, Italian, and Austro-Hungarian influences.
Slovenia is a small country located in Central Europe, known for its natural beauty and rich cultural heritage. The country is home to a diverse landscape, from the Julian Alps in the north, to the rolling hills and vineyards of the south, and the Mediterranean coastline on the Adriatic Sea. The capital city, Ljubljana, is a charming and vibrant city with a rich cultural heritage, and a blend of medieval, Baroque, and Art Nouveau architecture.
Slovenia is home to a number of natural wonders, including the Triglav National Park, the Soča Valley, and the Vintgar Gorge. The country's highlands are dotted with picturesque towns and villages, such as Bled and Bohinj, which offer a wide range of outdoor activities, such as hiking, skiing, and rafting.
Slovenia has a rich and diverse culture, with a mix of influences from various civilizations. The country is known for its traditional music and dance, as well as its delicious cuisine, which features a mix of Mediterranean and Central European flavors. Slovenia is also home to a number of cultural and historical landmarks, such as the Ljubljana Castle, the Postojna Cave and the Predjama Castle.
Aside from experiencing the country's beautiful landscapes, rich culture, and vibrant cities, travelers to Slovenia can also indulge in a variety of activities and attractions. Take a stroll through the historic streets of Ljubljana, the capital and largest city of Slovenia, and explore its fascinating blend of medieval, Baroque, and Art Nouveau architecture. Visit the impressive medieval castle on the hill and the impressive dragon bridge.
Outdoor enthusiasts can hike through the stunning Julian Alps, or enjoy skiing in the Kranjska Gora or Vogel regions. Taste the delicious local cuisine, including traditional dishes such as žlikrofi and potica. There are also many churches, and other religious sites that are worth visiting. Slovenia is a country that has a lot to offer to visitors.
Current Active Cases: 140,387 🤮
Percent of Population: 6.75%
Current COVID restrictions 😷 for Slovenia.
⚠️ Connected to the EU Digital COVID Certificate (EUDCC), which allows restriction-free travel across all EU and EEA countries following proof of vaccination and a negative COVID test.
⚠️ Slovenia has a traffic light system in place. If you're coming from a 'red list' country, you'll be asked to quarantine for 10 days when you arrive.
⚠️ COVID-19 restrictions vary between municipalities.
👉 View COVID restrictions at Gov.si
👉 View COVID restrictions at Re-open EU
Last updated Feb 20, 2022
COVID status and restrictions change frequently. Please be sure to research COVID restrictions for Slovenia on official channels to ensure you have accurate travel information before you plan your trip.
🗣 Primary Language
Slovenian
🔌 Power
230V, type F plug (2 round pins)
👨‍👩‍👧‍👦 Population
2,100,000
🗺 Land Area
7,827,000 sq. mi.
👨‍👩‍👧‍👦📸 Tourists per Year
6,229,573
🕺🏻💃 Gender Ratio
🕺🏻 49% 💃 51%
👨‍👩‍👦‍👦 Population Density
267 / sq. mi.
🌧 Rainfall (average)
60 in.
📡 Internet Speed (average)
103.43 Mbps
🚰 Tap Water
👍 Safe to Drink
⭐️ Capital City
Ljubljana
Top 10 things to do / places to visit when visiting Slovenia
There are no Eurotrips for Slovenia yet.
🚧 I am still working on this feature. 🚧
Ljubljana
Slovenia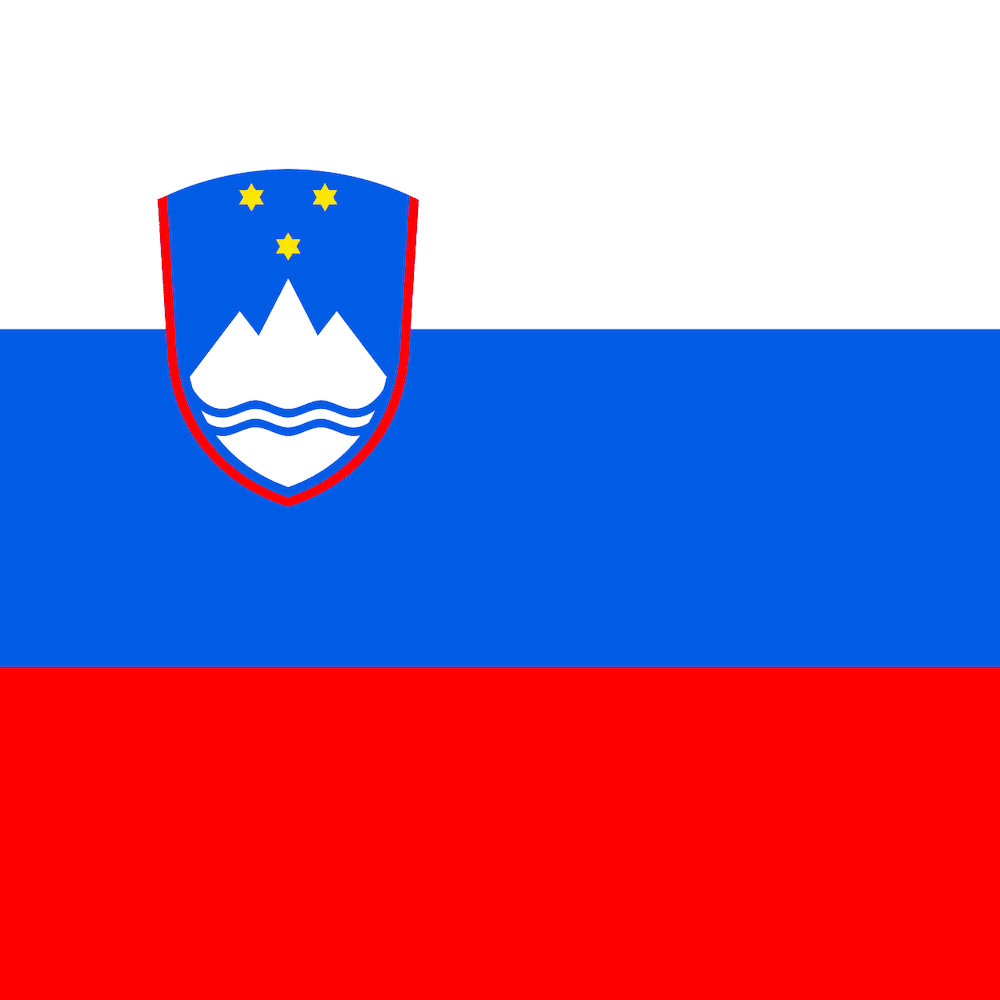 Current COVID Restrictions 😷 for Ljubljana.
Current Active Cases: 0 🤮
Percent of Population: 0.00%
COVID restrictions not available at this time.
Last updated July 13, 2021
There are no Interviews or Podcasts for Slovenia yet.