Norway is a Scandinavian country in Northern Europe known for its natural beauty, outdoor activities and cultural heritage. Cities like Oslo, Bergen and Trondheim can be visited, and activities like hiking, skiing and fishing can be enjoyed. Norway is also known for its traditional music, dance, literature, theater and film.
Norway is a country of stunning natural beauty, with dramatic fjords, glaciers, and mountains that offer a wealth of outdoor activities for visitors. The country is home to some of the most beautiful and iconic landscapes in the world, such as the fjords of the western coast, the glaciers of Jotunheimen, and the towering peaks of the Scandinavian Mountains. Visitors can enjoy a wide range of activities, such as hiking, skiing, and fishing, as well as more leisurely pursuits like cruising along the fjords or taking a train journey through the mountains.
The cities of Norway are also worth visiting, with Oslo, the capital, offering a variety of museums, galleries, and restaurants. Bergen, the second largest city, is known for its picturesque architecture and lively atmosphere. Trondheim, the third largest city, is home to the impressive Nidaros Cathedral and a number of other historical sites.
Despite its small population, Norway has a rich cultural heritage and a vibrant contemporary arts scene. The country is renowned for its traditional music and dance, as well as its modern literature, theater, and film.
Current Active Cases: 265,574 🤮
Percent of Population: 4.98%
🎉 There are no COVID restrictions for Norway. 🎉
⚠️ Connected to the EU Digital COVID Certificate (EUDCC), which allows restriction-free travel across all EU and EEA countries following proof of vaccination and a negative COVID test.
⚠️ Norway has removed all mandatory testing requirements at its borders.
⚠️ As of Feb 12, 2022: Everyone travelling to the country no longer must fill out an online registration form prior to arrival.
⚠️ Masks are compulsory in public spaces for everyone over the age of 12 unless you are exempt.
👉 View COVID restrictions at UDI.no
👉 View COVID restrictions at Re-open EU
Last updated Feb 20, 2022
COVID status and restrictions change frequently. Please be sure to research COVID restrictions for Norway on official channels to ensure you have accurate travel information before you plan your trip.
🗣 Primary Language
Norwegian
🔌 Power
230 V, Type C & F plug (2 round pins)
👨‍👩‍👧‍👦 Population
5,379,000
🗺 Land Area
148,729 sq. mi.
📍 Region
Northern Europe, Scandinavia
👨‍👩‍👧‍👦📸 Tourists per Year
5,880,000
🕺🏻💃 Gender Ratio
🕺🏻 51.5% 💃 48.5%
👨‍👩‍👦‍👦 Population Density
38 / sq. mi.
🔪 Murder Rate
0.53 / 100,000
🌧 Rainfall (average)
60 in.
📡 Internet Speed (average)
23.5 Mbps
🚕 Best Taxi App
Norges Taxi
🚰 Tap Water
👍 Safe to Drink
See something wrong or missing? Edit ✏️ the costs for Norway
🎒💵 Cost per day - Backpacker
$67
👨‍👩‍👧‍👦💵 Cost per day - Family
$250
🏠 Apartment (per night)
$133
🏠 Apartment (per week)
$967
🏠 Apartment (per month)
$3,333
🏨 Hotel (per week)
$1,133
🏨 Hotel (per month)
$4,000
🌟🏨 Luxury Hotel (per night)
$333
🌟🏨 Luxury Hotel (per week)
$2,667
🌟🏨 Luxury Hotel (per month)
$7,000
🛏 Hostel (per month)
$967
🏠 Airbnb (per month)
$2,833
👨‍👩‍👧‍👦🍽 Dinner (family)
$133
👨‍👩‍👧‍👦🍔 Lunch (family)
$80
👨‍👩‍👧‍👦🍳 Breakfast (family)
$73
💰🤑 Cost per day - Luxury
$313
🚙 Car Rental (per day)
$75
🚙 Car Rental (per week)
$467
🚙 Car Rental (per month)
$2,000
Top 10 things to do / places to visit when visiting Norway
There are no Eurotrips for Norway yet.
🚧 I am still working on this feature. 🚧
Oslo
Norway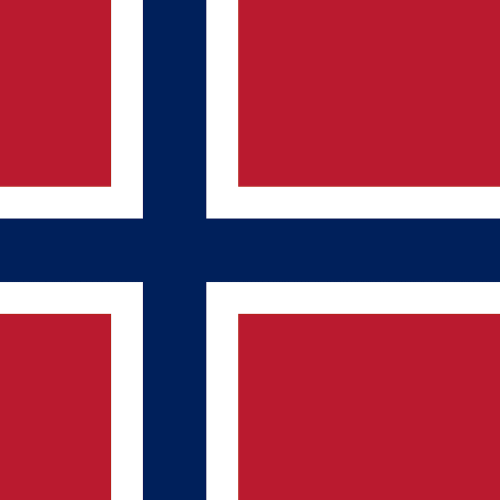 Current COVID Restrictions 😷 for Oslo.
Current Active Cases: 0 🤮
Percent of Population: 0.00%
COVID restrictions not available at this time.
Last updated July 13, 2021
There are no Interviews or Podcasts for Norway yet.